High pressure seal gate valve delivered to German buyer
Today, a large number of orders were successfully delivered from German buyers, including high pressure seal gate valves, globe valves, etc.
According to our sales team, these products are available in sizes and specifications from 6"~12" with pressure grades from Class 800~2500lb. After receiving the buyer's order, relevant docking personnel will respond quickly, conduct research and design and start production, and complete delivery as soon as possible under the condition of quality assurance.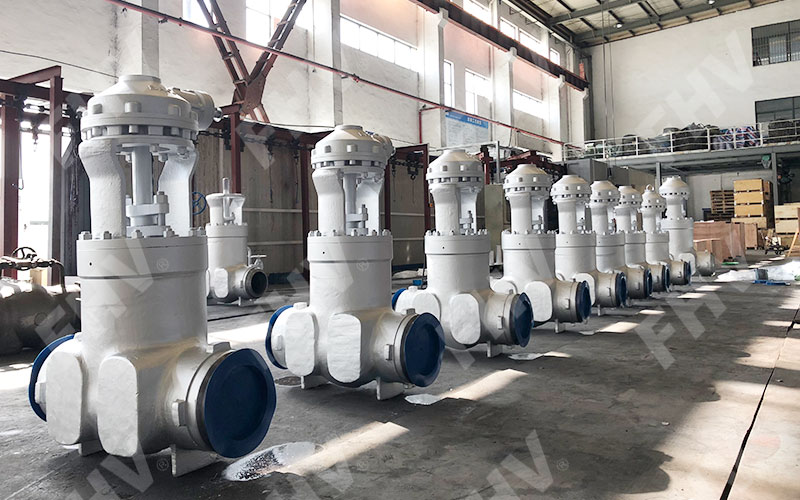 ---
Cast Steel Pressure Seal Gate valves in Buttweld and Flanged end connections.
Size Range: 2" thru 24"
Pressure Class: 600-4500
Style: Flexible Wedge and Parallel Slide design
Materials: A216 WCB, WC6, WC9, C5, C12, C12A, CF8M and special alloys
---
Design Features
Design standard: API 600, ASME B16.34, GB/T 12234, JB/T3595.
The valve self-sealing type bonnet.
The disc wedging phenomenon is not liable to be caused when temperature rises.
Flexible wedge.
Full stellite overlay seat sealing surface
Full wedge guiding design.
Absolute bonnet joint leak proof.
Optional by-pass design.
Related product links:
Pressure Seal Gate Valve https://www.fhv-valves.com/Gate-Valves/Pressure-Seal-Gate-Valve.html
---